Creating Holiday Joy for Family Members with Dementia
2020 has been difficult for everyone.
COVID Pandemic. Isolation. Quarantines. Presidential Election. Job Loss. Business Closures. The list of challenges continues, for many.
Maybe your tradition has always been to celebrate with family and friends. This year it's strongly suggested you limit those interactions due to COVID.
So, are you feeling the excitement of the upcoming Christmas season or are you more of a Ba Humbug personality?
Whichever way you lean, when it comes to the Christmas holiday, putting others before yourself most often results in good for everyone-the giver and the receiver.
This is especially important if your loved family member has Alzheimer's or dementia.
Here are some suggestions to create holiday joy for those you love suffering from Alzheimer's or dementia.
Let me know, on my contact us page, what other tips or activities you've successfully tried with your loved ones to create holiday magic.
Show Up as Your Best. Be Forgiving & Patient. Avoid Correcting.
⦁ As simple as it sounds, sometimes just showing up with your best behavior is the finest gift you can give anyone, especially an aging relative with dementia.
⦁ Have realistic expectations. Don't expect to carry on an in-depth conversation. Certainly, don't bring up past wrongdoings. Let those go during your visit, if not forever.
⦁ The person you're visiting is not whom he or she once was. Alzheimer's is a progressive disease that destroys the memory.
⦁ Instead, patiently listen to them. They likely will mess up historical facts and maybe even refer to many by the wrong name. Don't push them to remember. Avoid correcting them. It only frustrates and upsets them, and you.
⦁ Try to solicit memories that seem like reality to them. Listen to the time in their life they seem to be living in at the moment.
⦁ What a tremendous gift you will give by allowing your loved one with dementia to recall favorable past memories and speak aloud about them, factual or not.
Be Inclusive
⦁ Depending on the stage of dementia your loved one has, include them in activities, especially safe annual traditions.
⦁ Did your family always attend the annual town Christmas tree lighting or have breakfast with Santa Claus? Continue these traditions and take your loved one along. Again, only if it is safe to do so. Watch your loved one. Wandering is common for those with Alzheimer's.
NOTE: Never force your loved one to leave comfortable surroundings. Once their memory is to the point of being unable to follow conversations or if they can't comprehend what is going on around them, changing their environment can be very upsetting. Your intention of creating a joint memory is commendable but they are unlikely to recall it. Always error on the side of staying inside and being safe and content rather than experiencing outside noises they are no longer used to.
⦁ Instead of rolling out the cookie dough or putting the cookie pans in the oven, maybe your loved one with dementia can help ice or sprinkle colored sugar on the baked cookies. Or, pack cookies in tins and boxes or help wipe the countertops and sweep the floor.
NOTE: For those loved ones with more advanced dementia, give them one tin and a bunch of cookies. When it is full, empty the tin and restack the cookies. We have to have humor! Watch how many times they lick their fingers, touch everything else around them, etc. Note their merriment and joy. This one can be their tin of cookies to take with them.
⦁ Find ways to include them based on safety and their level of dementia.
⦁ Maybe create new traditions like watching holiday movies snuggled together on the sofa or driving the neighborhood to see holiday yard decorations.
⦁ Don't overdo activities. Try to stick to their normal routines as much as possible to avoid confusion and stress. Quality time trumps quantity.
⦁ And, always include them in conversation even if your patience is tested.
⦁ Allow them to reminisce about the holiday traditions. You may hear the same story repeatedly. Listen anyway.
Gift Giving by Stage of Dementia
The Alzheimer's Association https://www.alz.org/nebraska
recommends you gift by stage of dementia.
Early Stage
⦁ Activity books like crossword puzzles, word searches, Jumble words or Sudoku.
⦁ Coloring books or color by number books with larger crayons that are easier to grasp
⦁ Homemade photo books including happy memory images 
HINT: Choose a 4×6 book so it fits onto a lap easily
⦁ Wall hanging picture board with large images and names under each photo
HINT: Labeling photos also helps caregivers initiate conversation with your loved one
HINT: Include pet and animal photographs. We once had a dementia client who "found herself back on the family farm" whenever she looked out her room window. The family helped us create a photo book with images of her parents, farm animals and the family pet. She had this book with her at all times.
⦁ Music and movies from your loved one's era to stimulate past memories
⦁ Hair brush
⦁ Gift certificate to hair salon in facility, if that is their home.
Middle Stage
⦁ Large clock that shows time and date
⦁ Automatic medicine dispenser
⦁ Automatic night lights set on a timer
⦁ Simple crafts they once enjoyed
⦁ Identification bracelet
⦁ Membership in wandering response service
⦁ Location tracking device
⦁ Service gift cards like lawn, handyman, restaurant, food delivery, etc.
⦁ Easy to remove clothing
Later Stage
HINT: Focus on sensory stimulating gifts like
⦁ Soft, fluffy bathrobe in a favorite color
⦁ Cozy lap blanket
⦁ Stuffed Animal
⦁ Hand lotion in favorite scent
⦁ Favorite food treats
⦁ Comfortable clothing and shoes with Velcro straps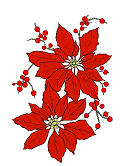 Wishing you and all of your loved ones much peace & love this holiday season.
Merry Christmas!
Denise & The Craft LifeStyle Management Team
As always, reach out to us if we can be of help. http://craftlifestylemgt.com/contact/