New Love after 60-It's Possible
Everyone deserves LOVE.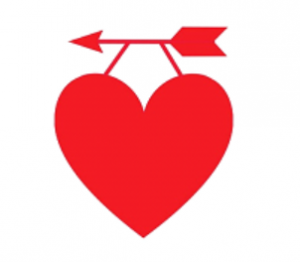 Most folks desire a deep connection, including seniors who may still long for companionship and someone to fall in love with.
How to Find a New Love
How does one go about finding love again if (s)he hasn't dated in decades?
Many will quickly advise using the Internet. In addition to safely using Internet dating sites, you may also like to try
⦁ Friends and Family Referrals-The often-dreaded blind dates. Your friends and family know you best. Don't automatically refuse. Try it. Take the stress off yourself by starting small. Meet for coffee or a stroll in a public park-an hour or less. You each decide afterwards if you want to spend more time together.
⦁ Neighborhood Socials-Don't be a wallflower. Mix, smile and connect. Maybe you aren't fond of groups. Ask a friend to join you but don't hide behind him/her. Commit to talking with others. It's quite possible you have a lot in common with your neighbors.
HINT: During COVID many have been isolated. Perhaps you can start a driveway gathering where neighbors bring their own beverages and a lawn chair. Everyone social distances while being social. Connecting is always good for one's soul, but especially during the Pandemic.
⦁ Church or Synagogue Activities-Join a small group and attend events.
⦁ Out and About at the dog park, coffee shop, museum, wine tastings, bookstore, theatre, gym, public park, etc. Don't be afraid to strike up a conversation. HINT: Today it's okay for women to make the first move. Learn to flirt again.
Remember, no one will come and ring your doorbell. You have to put some effort into making and keeping friends.
Think about what your interests and hobbies are and then do them. Engage with your community. Read to children at the library. Volunteer in city parks. Build birdhouses for state parks. Just do something.
⦁ Past Connections-Social Media sites like LinkedIn and Facebook help make this so much easier today. Is there someone from your high school class who may have lost a spouse that you'd like to re-connect with? How about a former work colleague or a cousin?
Find him or her online and start chatting. Or, pick up your telephone and call. They are likely to appreciate the reconnection as much as you do.
⦁ Internet Dating (Avoid the Sweetheart Scam) ⦁ NCEA: Sweatheart Scam Fact Sheet (acl.gov)
Expectations
If you're new to dating, here's an article to read on what to expect when dating as a senior: What to Expect When Dating – Single Seniors, First Date Advice, Tips (aarp.org)
Receive Love
Remember, LOVE is not only received from another adult.
Children, grandchildren and friends are also sources of companionship, deep love and meaningful connection.
HINT: Don't always expect your children and grandchildren to call first. Make the effort to reach out and stay connected. You are happy to hear from them when they call. It's the same the other way around too.
Pets make great companions if you have the ability and time to care for them. HINT: If you have a dog, it's a great reason to go to the dog park and meet other owners.
And, remember, being in love and having companionship may result in a happier and healthier life.
Can love help you live longer? – CBS News
You are worthy of LOVE regardless of age.
LOVE Yourself. LOVE others.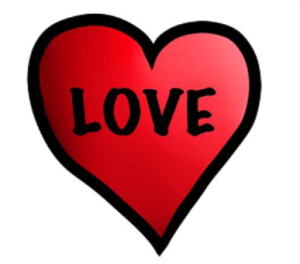 Happy Valentine's Day from the Craft LifeStyle Management Team.