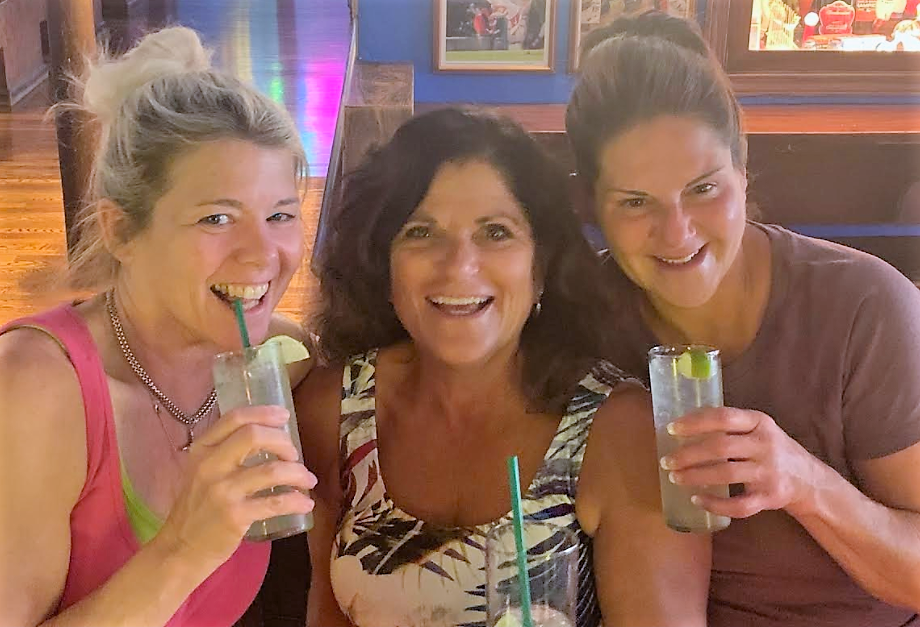 Everyone needs someone.
Even me.
Sheila, Jenny and I were recently in St. Louis, Missouri preparing a transition for a special needs adult who'd been living with his sister and her husband the past 10 years.
Shortly before this, Craft LifeStyle Management had transitioned their retired military father, under hospice care, into their home.
He was so grateful to be with his family and died peacefully there.
What originally was to be four individuals relocating has now become three, all grieving.
Moving, coupled with the loss, has been hard on everyone.
It has been an especially difficult journey for this special needs gentleman trying to simultaneously process the loss of his father and moving.
It's a lot for anyone.
We became a pleasant distraction for him. He was happy and enjoying our company. Our being there took his thoughts off everything else.
He leaned on us.
My team and I were sweaty hot messes in the 100-degree temperatures with nearly 100 percent humidity.
We leaned on one another to accomplish mountains in a few short days, readying for the move.
We worked our tails off.
But, as you can see from this photograph taken at dinner, just like our client, we were happy.
Happy to be helping our client and happy to be together on yet, another, Craft LifeStyle Management transition.
How can we help you?
We work throughout the USA.
Contact us Contact – Craft Lifestyle Management (craftlifestylemgt.com)
More Information
What Happens to Special Needs Adults When Parents Die? – Craft Lifestyle Management (craftlifestylemgt.com)
"We All Need Somebody to Lean on"
(96) Bill Withers – Lean on Me (Official Audio) – YouTube
Enjoy a GREAT Summer 2021. —Denise ❤
©July 2021 Craft LifeStyle Management.
All Rights Reserved.