Alzheimer's Disease: Do Something about It Now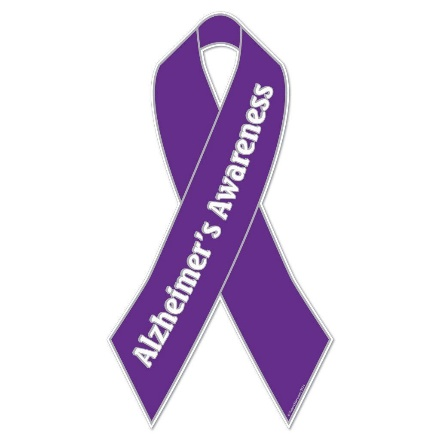 Alzheimer's is a progressive, irreversible type of dementia that affects memory, thinking and behavior. Symptoms eventually grow severe enough to interfere with daily tasks.
Many confuse Alzheimer's disease with dementia. Alzheimer's progressively takes over the brain and is the most common form and cause of dementia. Dementia is not a disease; it is a collection of symptoms to include memory loss, difficulty speaking and comprehension that disrupt normal life.
Awareness and recognition are key to increasing recognition, diagnosis, understanding and management of Alzheimer's disease.
Grim Facts & Figures 1/
In 2022 an estimated 6.6 million Americans 65 and older are living with Alzheimer's. Seventy-three percent of these individuals are age 75 or older.
One in three seniors dies with Alzheimer's or another dementia. It kills more than breast cancer and prostate cancer combined.
As the population ages, the number of affected seniors is expected to increase. It's expected that 12.7 million people 65+ will have Alzheimer's dementia by 2050-nearly double 2022's numbers.
Two-thirds of Americans with Alzheimer's are women. Women live longer than men on average and older age is the greatest risk factor for Alzheimer's.
Older Black Americans are about twice as likely to have Alzheimer's or other dementias as older Whites.
Older Hispanics are about one and one-half times as likely to have Alzheimer's or other dementias as older Whites.
What causes Alzheimer's Disease?
The cause of Alzheimer's disease is not fully understood, but it's believed that several factors are involved:
Age is the best-known risk factor for Alzheimer's disease
Genetics likely plays a role
Evidence suggests risk factors for heart disease and stroke, such as high blood pressure and high cholesterol, may increase the risk for Alzheimer's disease
Serious head injuries are linked to future risk of Alzheimer's
Diagnosing Alzheimer's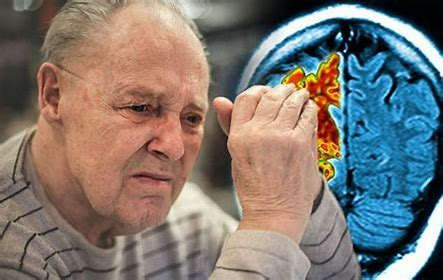 Alzheimer's is difficult to diagnose. Physicians look at the medical background, conduct an exam in the office, run blood work, and ask questions about how a patient thinks, acts and behaves in certain situations. Primary care physicians may conclude a patient exhibits overall dementia signs but may not be able to diagnose the specific disease.
Patients are often referred to neurologists for additional examination. While they may be able to help improve the symptoms, remember there is currently no cure for Alzheimer's disease.
There are however treatments to slow memory loss and improve one's quality of life.
An early diagnosis may allow for more effective treatment. It also helps in maintaining healthy relationships between the person with Alzheimer's and their loved ones because an early diagnosis may explain the multitude of changed behaviors.
Signs of Alzheimer's in Self or Loved Ones
The CDC 2/ and NIH 3/ provide a list of 10 early signs and symptoms of Alzheimer's:
Memory loss that disrupts daily life
Challenges in planning or solving problems
Difficulty completing familiar tasks at home, work or leisure
Confusion about time or place
Trouble understanding visual images and spatial relationships
New problems with words in speaking or writing
Misplacing things, and not being able to retrace steps
Decreased or poor judgement
Withdrawal from work or social activities
Changes in mood or personality
Preventing Alzheimer's
One cannot do much to prevent Alzheimer's. It is caused by brain cells that die off.
Exercising the brain sends fuel and oxygen to keep it operating efficiently. That's why it is so important to get involved during retirement – work a part-time job or volunteer in the community to keep your brain occupied.
Play games that require periods of deep thinking like Scrabble, Sudoku and crossword puzzles.
While age and genetics can make some people more susceptible to forms of dementia, they may be able to improve their chances by eating well, exercising and avoiding tobacco products.
Research does show that a healthy lifestyle supports brain health and may help prevent Alzheimer's.
NIH and the Alzheimer's Association recommend:
Exercising regularly, which increases blood and oxygen flow to the brain
Eating a heart-healthy diet that includes lots of fruits, vegetable and whole grains, and limits sugar and saturated fats
Spending time with family and friends
Keeping your mind active
Controlling your blood pressure and cholesterol
Managing chronic illnesses like type 2 diabetes
Maintaining a healthy weight
Getting plenty of sleep
"Fall-proofing" your home and wearing seat belts to reduce the risk of head injuries
Avoiding smoking
Limiting alcohol consumption
June is Alzheimer's & Brain Awareness Month
Alzheimer's and Brain Awareness Month is observed in June.
It is an opportunity to raise awareness about Alzheimer's disease and other dementias among the public, as well as among policymakers, scientists and health professionals.
Throughout the month, the Alzheimer's Association encourages people around the globe to support the movement by
Wearing purple
Training our brains to fight the disease
Recognizing and honoring caregivers
Train and test your brain.
Take a memory screening test.
Memory Quiz – Alzheimer's Research & Prevention Foundation (alzheimersprevention.org)
AFA Online Memory Screening Test (afamemorytest.com)
Alzheimer's Cognitive Quiz (alzheimerstruth.com)
Alzheimer's, Dementia Test Online | MyBrainTest
Read Movement + Music =Medicine Fight Alzheimer's, Dementiaand Parkinson's by Jem Spectar. Publishing clearinghouse: 'Movement + Music = Medicine' by Pitt–Johnstown president | University Times | University of Pittsburgh
Spectar writes about the looming threat of neurodegenerative diseases, and that he believes people at risk should develop a plan of action to fight against these incurable disorders.
He argues that scientific research reveals how movement, exercise, and dance therapy are helping people in their struggle against brain diseases and that others can benefit from understanding the medicinal impact of rhythmic movement.
Get Involved. On June 21-the summer solstice-the day with the most light-people from across the world fight the darkness of Alzheimer's through fundraising and other community activities. Check your local Alzheimer's Association to see how to get involved and support those with this disease and those caring for them.
Greater Iowa Chapter (alz.org)
More Information
1/www.alz.org/alzheimers-dementia/facts-figures
alzheimers-facts-and-figures.pdf
2/10 Warning Signs of Alzheimer's (cdc.gov)
3/What Are the Signs of Alzheimer's Disease? | National Institute on Aging (nih.gov)
Alzheimer's & Brain Awareness Month | Alzheimer's Association
Alzheimer's Foundation of America (alzfdn.org)
Alzheimer's Foundation of America | Facebook
Amazon.com: Movement + Music = Medicine: Fight Alzheimer's, Dementia & Parkinson's eBook : Spectar, Jem: Books
Alzheimer's Association | Alzheimer's Disease & Dementia Help
Alzheimer's News Today Home – Alzheimer's News Today (alzheimersnewstoday.com)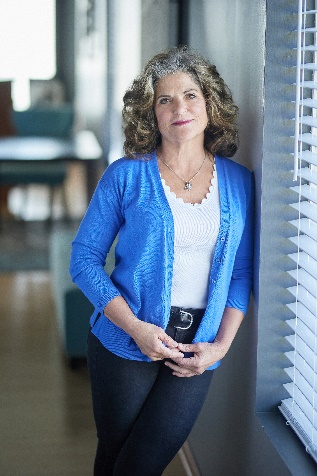 I f Craft LifeStyle Management can assist you or a loved one during a time of transition, please contact us We've been serving older Americans for over three decades and are ready to assist you in your time of transition.
What We Do – Craft Lifestyle Management (craftlifestylemgt.com)
©June 2022 Craft LifeStyle Management.
All Rights Reserved.