How to Get Your Elderly Relatives to Talk to You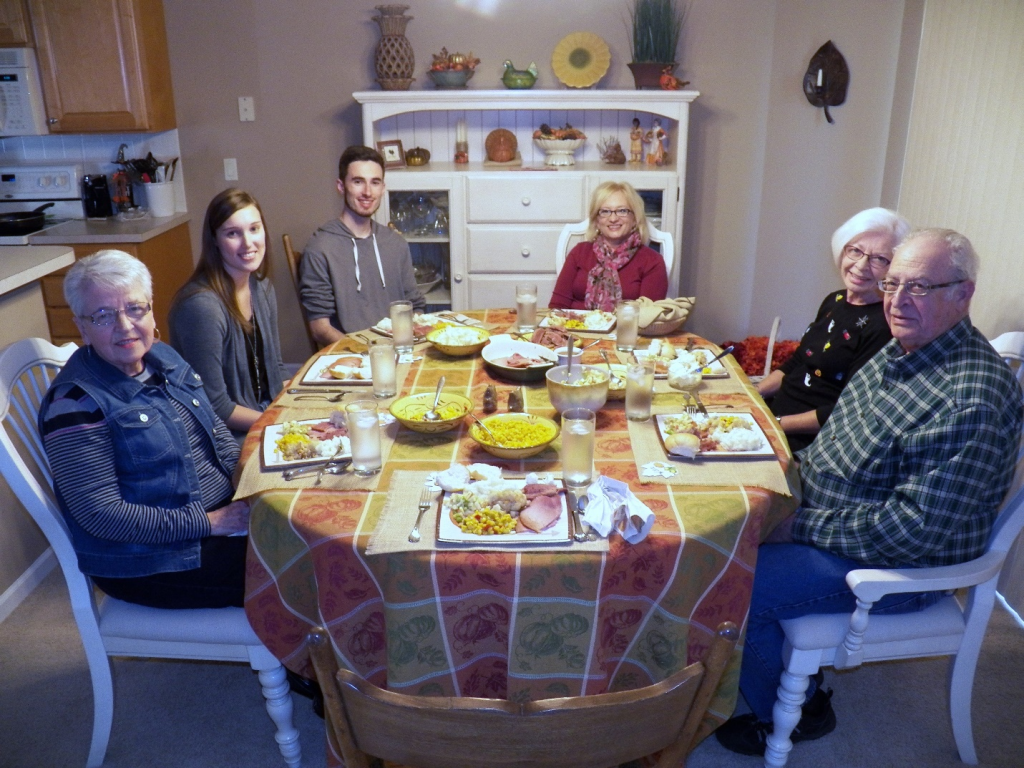 Thanksgiving and Christmas are holidays where families of many generations customarily gather. Initially we plan for that "Norman Rockwell" gathering where there is much joy and delight in seeing everyone. Hugs and kisses are exchanged. Then afterwards, it is not uncommon for age groups to naturally split off. Afterall, as people we gravitate toward those most like us.
This upcoming holiday season, I'm proposing a shift in this age group splitting. I'm advocating for encouraging younger generations to spend time with the senior members of their families. There is much to be learned from their insight, wisdom and stories.
Overcome Challenges
Talking to seniors can be challenging. Some seniors can start to have difficulty speaking, listening, and processing information which all affect their ability to communicate. Some older adults appear to not want to participate in conversations, especially in a group.
Please understand their reasons for not participating. It likely isn't because they are older and don't' know what is going on. For instance, if the older adult has hearing aids, group background noise causes them to turn the hearing aids down so not to hurt their ears. This defeats the purpose of being in the group.
Or the person doesn't have hearing aids and should. If they are consistently asking, "What did you say?" or say, "Speak up!" these are clues that their hearing should be evaluated, and hearing aids are likely needed.
Many groups with older adults engage in "ping pong talk". Older members of the group may have memory loss or slowly process information. They are not able to follow the conversation or understand all that is being said, especially if it's said quickly. Therefore, the conversation goes back and forth and back and forth, leading to frustration, or worse yet, silence.
Older adults do want to be engaged in conversation. HINT: It's best to do that in a two-to-three-person group setting and to speak slowly and listen for understanding.
Youngster Pushback
And it's not unusual to hear a younger person say, "I never know what to talk to Grandma about." Of course, these different generations have dissimilar experiences and opinions. However, conversations with senior family members can be richly rewarding and create lasting memories. If done well, these interactions will connect generations and form bonds.
Try the conversation starters below. If the elders have memory deficits, they likely will go to a profound memory time of their life like childhood, or when they entered the military, began having children or some other major milestone.
Let them tell you about these significant moments. Engage. Actively listen and ask questions as if you were right there in the same time period they are sharing.
BONUS: Talking to senior citizens is not only good for social interaction it is good for their brain health. It requires long term memory recall, imagination and creativity.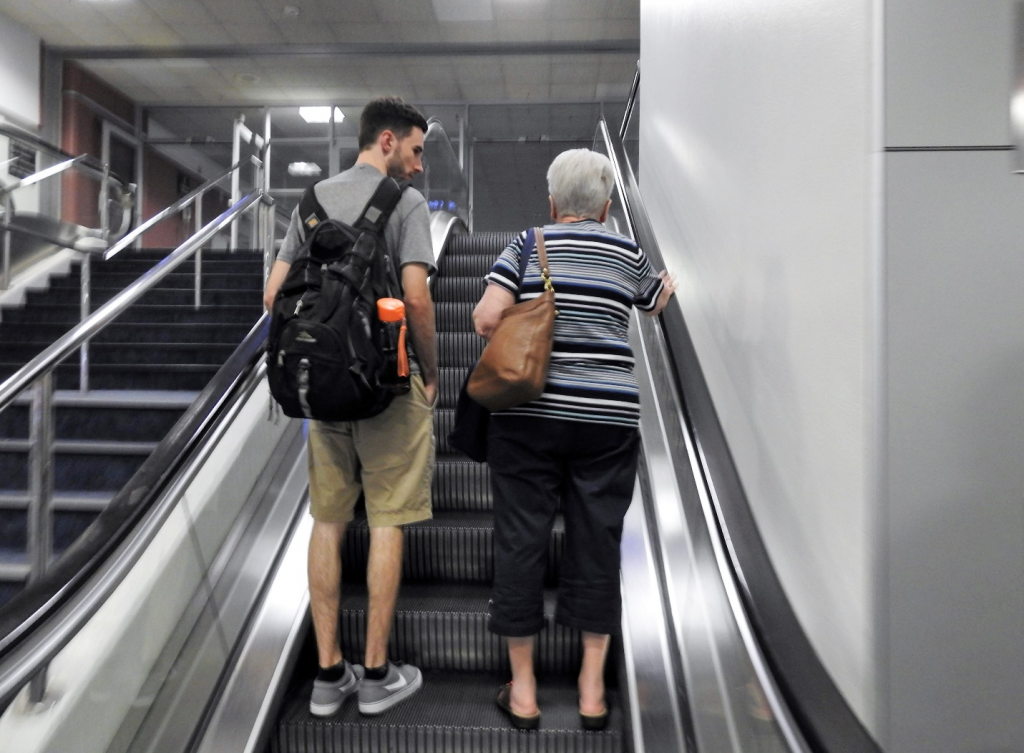 Tips on Talking to Elderly People
Don't talk down to elders or treat them as children. It is condescending.
Interact with them as adults. Avoid talking too slowly and loudly and overly simplifying words. Speaking loudly does not mean your message will be understood.
Talk in a noise-free, distraction-free space. No blaring TV or competing distractions.
Offer encouragement and support.
Limit unsolicited advice/directives. These are adults with real-world adult experiences. Remember, a family gathering is not the time to give advice or discuss issues that will upset elder family members. HINT: Never gang up on them. Avoid: "Mom, Happy Holidays! We also want to talk about you moving out of your home." Designate another time for these courageous conversations.
Actively listen. Maintain eye contact and use your body language (leaning in, smiling, nodding) to show you're paying attention. Give verbal confirmation that you're hearing and understanding what is being shared. A gentle hand or shoulder touch shows you are present and connected to the speaker. Always sit at eye level. Never stand while speaking. This body language is upsetting to many, especially those with memory and cognitive impairments.
Slow down. Give the person time to process what is being said and to respond at their own rate of recall. "Air space" is good. Letting the elder think, process and respond before going on and asking more questions or moving to another subject.
Use names not pronouns. Say Uncle Ken, not he or him. It keeps the loved one focused on whom you are speaking about.
Don't interrupt. Doing so may cause the person to lose track of the conversation flow. It can also cause confusion and result in a feeling of inadequacy.
Use real names not terms like "honey," "sweetie," etc.
Avoid arguing. Understand there are differing opinions, many as a result of different generations/ages/cultures. Never use profanity or foul language. It is always better to redirect a conversation to a completely different topic than to argue. If the conversation returns to the uncomfortable subject, most of the time mentioning that you have nothing to add and want to move on works.
Focus on one topic to discuss before moving on to the next topic. Jumping around from subject to subject can cause confusion, especially for those with dementia.
Use an iPad or writing tablet for seniors who have communication challenges related to speech and/or hearing.
Leave the person feeling relevant and respected. Don't be bossy. Ask instead of issuing orders. Offer choices whenever, and wherever, possible. This creates a sense of control in one's own life and a feeling of independence.
Don't be afraid to laugh and brighten each other's days.
12 Enjoyable Conversation Starters

Of course, there are endless questions & topics one could use to begin a conversation with older members of a family.
Try these 12 fun ones this upcoming holiday season.
Tell me about your favorite Thanksgiving/Christmas memory as a child.
What do you think about computers and smartphones and what was your world like before this technology was available? What is your favorite gadget today?
Are there any foods you used to love to eat that are no longer available today? What is your favorite holiday cookie? Do you still bake them?
Share your college life experience with me. What did you study? What did you do on the weekends? What activities were you involved with? Did you work while going to school? Are you an active alumnus today? Why?
How did you meet your spouse? What was dating like? What age did you get married? Describe your wedding and early married life together.
When you were a child, what was your dream for your life? Did it happen? How or why not?
What Hollywood star or politician did you admire from your youth and whom do you admire today?
Describe a gift you received early on in your life that you've kept and explain why it's so special.
Did you believe in Santa Claus when you were a kid? What was your favorite toy?
How have you coped with loss in your life? What tips can you share?
Share some of your favorite memories growing up with your parents and siblings.
What are you most proud of in your life? Notice how they are living the happy episode all over again as it is shared.
Here's to a joyful intergenerational holiday season!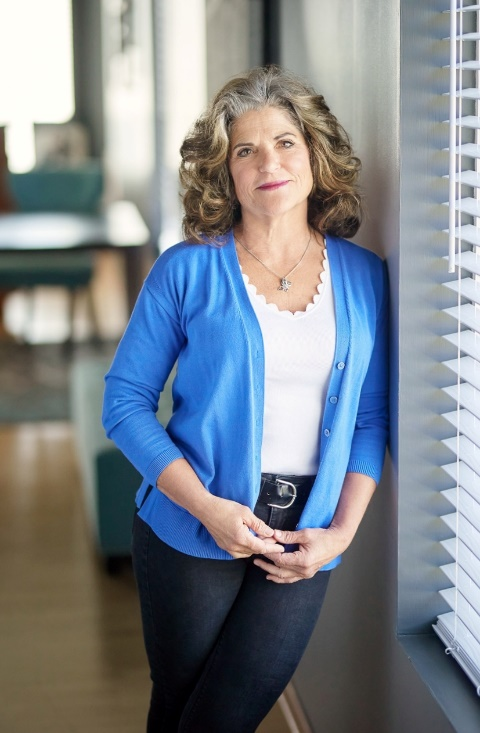 Wishing you and yours a Thanksgiving filled with creating lasting memories with those you love.
In this season of gratitude, let me say thank you to all of you who have trusted the care of your loved ones to my team and I here at Craft LifeStyle Management. We are humbled and deeply grateful. We treasure and appreciate our relationship with you and yours.
Also, thank you to the hard-working, dedicated team at CLM that works tirelessly to provide expert, compassionate care to all.
Happy Thanksgiving!
©September 2022 Craft LifeStyle Management.
All Rights Reserved.