New Year, New You in 2022
?? Happy 2022! ??
For many of us a new year is a time for those New Year's resolutions. Let's be honest. Resolutions are hard because they require us to make changes in our lives about the way we are doing things. Resolutions are usually difficult to stick to. When we don't, we feel discouraged. Most of us give up before January ends.
January is also Self-Love Month. How about trying a different approach to resolutions this year?
#1 Resolution
The number one resolution is almost always to lose weight or change something about ourselves. While health and self-improvement are great goals, it is equally important to love yourself.
Waistlines and scales do not tell us what a great family member you are or how kind, generous and compassionate you are. They can't measure the care you give to loved ones.
Here's a fresh approach to start 2022.
Be kind to your body and show yourself some love this month, and every month.
If you're looking for some healthy new resolutions where you can see real positive changes in your overall health and well-being and also practice self-love, put some effort toward:
Beginning a New Exercise Routine
Set aside the negative self-talk which has prevented you from achieving this goal in the past. Yes, this is easier said than done! Find a likeminded friend. Set a time to meet weekly. The only rule is there can be no sitting and eating when together.
Walk. ?‍♀️?‍♂️
Weather is a great excuse during winter months.
Eliminate the excuse.
Find a warm indoor space like a mall. No, this doesn't mean you have to shop and spend. Just walk and talk.
Starting to move doesn't need to be difficult. It can be fun! Yes, fun!
Start with something you truly enjoy. Whatever you choose, commit for short periods and then add on.
If it was easy, this would not be the 'resolution' where we start over each new year. Right?
Sticking with it and remaining active is a mindset.
Now that you and your friend are getting together once or twice a week to move, take it to another level.
Stay focused on your resolutions.
Perhaps join a gym. It is very intimidating to walk into a gym when you're not used to that environment. Once you join, try all the different classes. It is a great way to learn new things and see what you truly enjoy.
Most communities have free or reasonably priced fitness classes. These are ideal for those more likely to stay committed to a routine by joining a group. Groups not only hold one accountable but provide great socialization.
Denise's Insight about Movement
Those who know me personally know I go nuts if I cannot get energy out of my body! Those caged squirrels about do me in. After a stress-filled day, I cannot just come home and sit. No matter the time of day, I have to take at least 30 minutes to unwind my brain by moving my body. A walk will do just this for me.
Taking Care of Your Mental Health
Exercise movement not only impacts your physical health. It's also great for your mental health. It releases endorphins making you feel happy. Exercise helps your body release negative energy. It rids the body of anxiety. In other words, a simple brisk walk can make you feel calmer and more relaxed.
In 2022, commit to moving your body. ?‍♀️?‍♂️
Other things affecting your mental health are
Getting a great night's sleep
Eating a balanced diet
Spending quality time with others
Boosting your brain with activities like word games, Sudoku, or playing an instrument.
If you have unresolved issues affecting your mental health, maybe 2022 is the time to make an appointment with a mental health counselor to deal with these emotional difficulties or mental illness. This is self-love, not weakness or selfishness.
Denise's Insight about Mental Health
Silence is another way to care for your mental health. It's my favorite. Yes, there is meditating and being in quiet to connect with one's inner self in stillness. It's a beautiful thing!
I love when our clients say, "Oh sure I will just sit down and meditate while I have my parents, children, work, etc. all on my plate!!"
I totally get this, and live this.
This is what I do daily. I put my dinging phone away and turn off all electronics around me. In complete silence I unload the dishwasher, fold laundry or pick up a room. The quiet forces me to listen to nothing and to hear my own thoughts. This is my early morning meditation. It works wonders for me. Perhaps it will for you.
Practicing Self-Care
Self-Care is an act of self-love. It is taking care of yourself in a physical, mental, emotional or spiritual way. It means you are aware of your own needs and do what is necessary to meet them. It can be as simple as taking a few minutes of your day to browse a favorite website or enjoy a desired snack. Or, it can be as involved as a spa day.
Contrary to most of our upbringings, self-care is not being selfish or indulgent. Rather, it is essential to having a healthy mind and body.
If we do not work on ourselves and make time for rest and relaxation or if we neglect our souls, we will burn out. Depleting ourselves, we are no good to anyone, including ourselves.
8 Steps Toward Self-Love in 2022
So, as we begin 2022 in the month dedicated to self-love,
Surround yourself with good.
Remember you are important.
Plan something just for you & have something to look forward to.
Take joy in the success of others.
Let your guard down and receive care from others. Accept a hug or massage. Share your feelings. Ask for help.
Trust yourself and your voice. You don't need to apologize for having an opinion that differs from others.
Be accountable to yourself and others. Don't make excuses for your unacceptable behavior, or accept others' excuses for theirs.
Cut yourself some slack, nobody's perfect! Have some fun.
Here's to a great 2022!
As always, reach out to us if we can help you or your loved ones.
-Denise-??
© January 2022 Craft LifeStyle Management.
All Rights Reserved.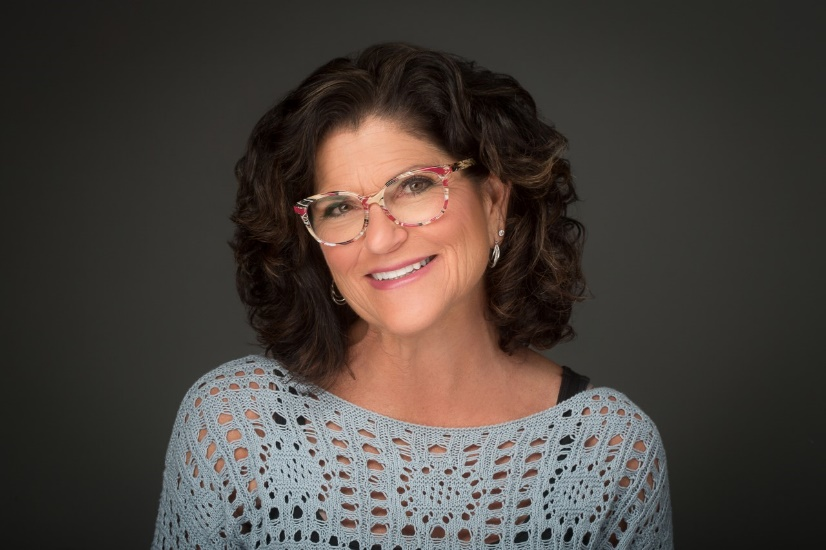 Photo Credit: Omaha Headshot Company (omahaheadshots.com)
Can I speak to your organization or group?
Contact me. Contact – Craft Lifestyle Management (craftlifestylemgt.com)